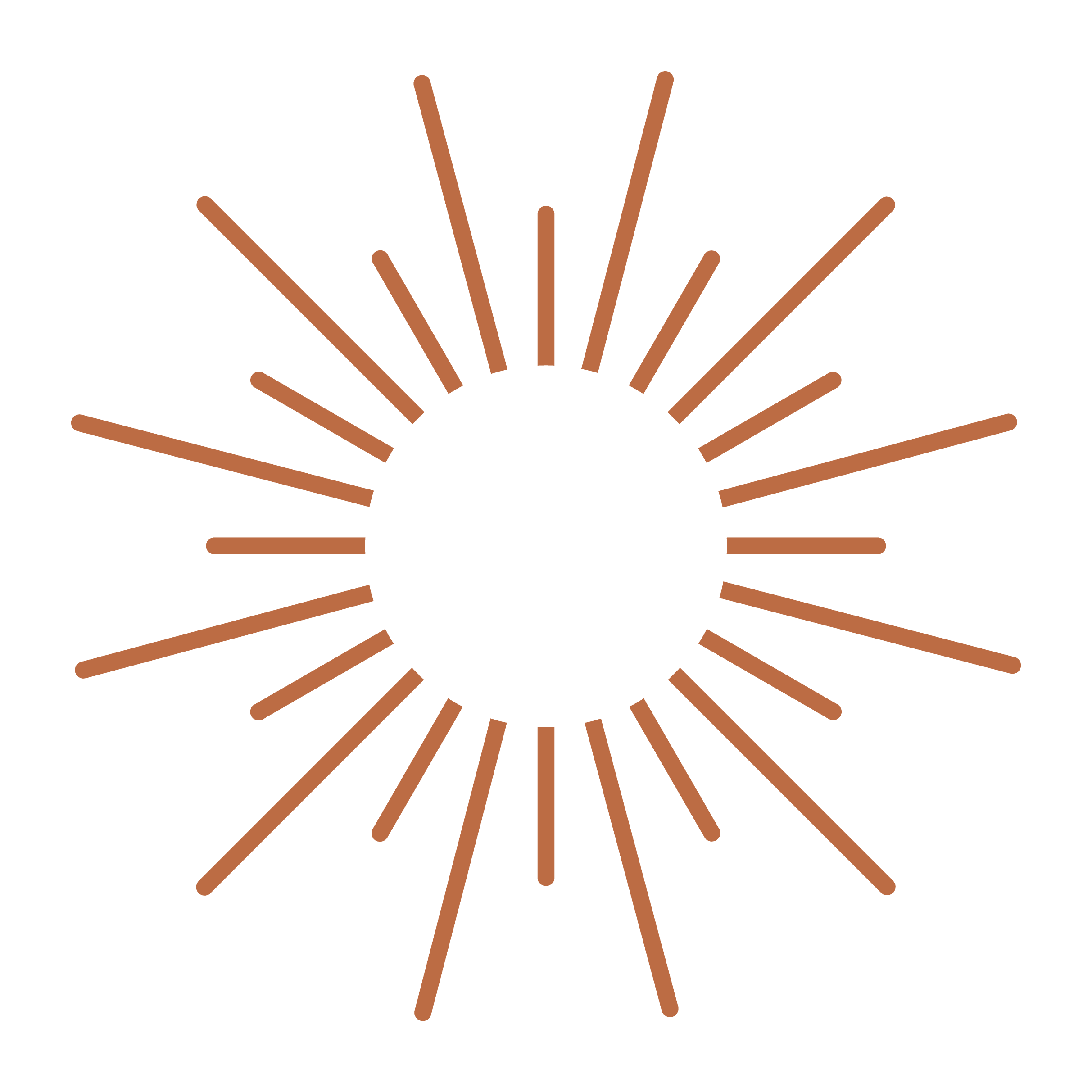 krystle Adams
01:38 07 Feb 20
Adriana is such a beautiful friendly person, her lashes are by far the most natural and highest quality work I have ever had and I absolutely recommend her to anyone looking for lash extensions!
Jamila .Bagnall
10:33 06 Feb 20
Adriana is just amazing- and so are her lashes. I've had eyelashes for years, from many technicians, and I can honestly say that these are the best I have ever had. They last for ages, and I get so

...

many compliments - they look natural too - high quality makes such a difference. The icing on the cake is Adriana; such a beautiful, genuine and gentle soul who genuinely cares about her work.

read more
Rose Conboy
07:39 01 Feb 20
I am so impressed with my hybrid lashes. I've had them done somewhere else and they lasted a couple of weeks max. I had them done at Bayside Beauty in December and still have a heap left.. and it's

...

February! Adriana is a beauty genius!

read more
I have never had eyelash extensions before! So finding Adriana has been an absolute treat, not only did she make me feel comfortable, but the set she has given me are absolutely Devine! Adriana

...

explained everything on how to care for my lashes, what's normal, what isn't normal, how to clean them, when the appropriate time to come back is and just over all, she's lovely to have a conversation with! She took the time to ask questions and walk through what she was doing, it definitely made me feel confident that I found someone lovely and approachable! Adriana is pleasant, she's got such a friendly and positive nature and overall, I'm really glad I put all my trust into her, to touch my eyelashes! Thankyou so so much for the beautiful set, allowing me to feel confident and 100% for my anniversary overseas with my partner! Definitely already wanting to come back and make Adriana my lash tech! ❤️❤️❤️❤️

read more
Haylee Collinge
20:17 29 Jan 20
Got a full set of classic eyelashes and Adriana did an amazing job! Love having a eyelash technician I can rely on and who works for perfect eyelashes!
Tayla Dallon
09:03 29 Jan 20
Adriana does the BEST lash extensions. I always go to her and always love my experience. She's such a lovely lady to talk to while you getting your lashes done and they always look and feel flawless.

...

I never go to anyone else anymore because none compare. I literally drive over an hour to see her. 100% would recommend xx

read more
valentineblue
08:02 29 Jan 20
Can't recommend enough. The whole experience was enjoyable because of Adrianas friendly and helpful nature and the lovely little studio .. aand the results and product were amazing. I had them done

...

for a wedding/ holiday and my mum had hers done at the same time (from a different beauty place). My lashes lasted twice as long as hers... (much to her disgust haha) including being on a 2 week bali trip, where I was swimming in chlorine and oceans every day. I came back from holidays with a perfect set still intact. Thank you Adriana for making me look glam as a make up free hot sweaty mess in Indonesia!

read more
David Crawford
04:46 29 Jan 20
I'm using my husbands gmail, but I love getting my eyelashes done @baysidebeauty, always precise, perfect, exactly what you ask for. I know going to bayside beauty that I'll always get lashes that

...

won't get stuck together, that won't hurt and that look beautiful 😊 always perfect!!!Highly recommended for the BEST LASHES each and every time 👌👌👌👌

read more
Jessica Bradley
23:30 27 Jan 20
Adriana creates a really relaxing environment for all the beauty services she provides. Her lash extensions are incredible as the attention to detail she provides is amazing! Would definitely

...

recommend!

read more
Jemimah Alexiuc
00:52 22 Jan 20
Absolutely love having my lashes done by Adriana. I always get comments on how good they look, while looking natural and suited to my features. Cannot recommend Bayside Beauty enough! A++
Sammy Stock
20:58 25 Jul 19
Really really pleased with my eyelash extensions, just what i was looking for as i am all way over from the uk. I felt very comfortable and relaxed whilst i was having them done, I will definitely

...

be returning for more. Thank you

read more
Chantelle Wood
07:58 05 Jul 19
I received a spray tan. Don't get me wrong the lady was really nice but the tan was uneven on my skin and so much darker on my hands & feet. It was an orange/brown & the place I used to have my spray

...

tans at never did that, I don't think it helped that it was raining that night but it shouldn't have made a difference or not if the tan was darker in some places then the others. Unfortunately my skin either doesn't take spray tans very well or this one was just unlucky which is why I will not be going back unfortunately and finding another place to trial.

read more
catherine weiss
11:49 22 Mar 19
Honestly some of the best lashes I have had done, every time i get them done i am very impressed with how they look. Adriana always makes me feel welcome and calm, and she always provides a very

...

clean environment. 10/10 recommend for natural looking eyelashes!

read more
Katie Lavan
10:54 19 Mar 19
I have been going to Adrianna for over a year now and will be a customer for life! I have had extensions on and off for four years and have never had lashes this manageable,natural and beautiful.

...

Adriana is a perfectionist in what she does and you won't be disappointed with her artistry and advice. I am also happy to say that I now consider her a friend from the lovely catchups we get to have when she does my lashes and dyes my eyebrows. GO SEE HER!!!

read more
So happy that I found Adriana to do my lash extensions! Her work is amazing and I would highly recommend anyone else to see her as well. Adriana is very friendly and always up for a good chat.

...

Everything is well priced as well 🙂

read more
Erika Sharpe
03:58 18 Mar 19
I had a wonderful experience with Adriana at Bayside Beauty. I wanted hybrid lashes and I am very happy with the result. I was very comfortable during the whole process and she was thorough with any

...

information regarding the after care of my lashes. Overall I recommend Adriana.

read more
Gabi Limon
04:52 21 Nov 18
Super friendly and professional service. Lashes are incredible, couldn't be happier with the turn out. Very relaxing set up and Adriana is so gentle when she works sometimes I even nap when getting

...

my lashes filled! Highly recommend 👍

read more
carissa pickering
00:09 21 Nov 18
Adriana does an absolutely beautiful job on her lashes. The attention to detail, care and professionalism make my visits and experience at Bayside beauty something I look forward to very much.
Quakewrap Field
00:04 21 Nov 18
Adriana, Thank you so much for fixing my lashes. They are amazing!! Would highly recommend your service as you are so warm and welcoming and your space is great:) And even though it's great talking

...

with you, I have to thank you for allowing me to sleep while you work your magic on my eyelashes:) SO BIG HUGS AND THANK YOU

read more
Went to Adriana with hopes of her fixing up my old eyelash extensions and I couldn't be more happier. 10/10 recommend her beauty services to everyone and anyone, I left with eyelashes better than I

...

ever could have expected. So natural but so full volume.

read more
I went from having volume lashes for 4 years with another lash company and in the end was travelling over 45 minutes to get there and it became too hard to keep up with my lash appointments. Bayside

...

Beauty is local to me and I thought I would make the change from Volume lashes to a hybrid set. I was nervous to make this change. But Adriana was able to create the most beautiful lashes for me and to be honest I love them so much more than the volume set. The fans are still so fluffy and full but just more natural and suit my eyes so much more. Adriana makes you feel so welcome from the moment you walk in and her attention to detail is flawless. I am beyond happy I found this local lash babe to look after me for the years to come ! I absolutely love my new hybrid lashes !!

read more
Bron Housego
21:51 30 Oct 18
Great service and great results. Very happy😊
Dana Kovacic
03:11 15 Oct 18
Adrianna is amazing!!! I wouldn't go anywhere else to get my lashes done. So knowledgeable and professional. Ann you so much for making me feel amazing 😘😍❤️
Kelle Howard
02:39 03 Sep 18
Adriana is literally the Queen of Lashes!! I have had lash extensions on and off for a few years and I am blown away how full and natural my lashes are since getting them done at Bayside Beauty!

...

Adriana has amazing attention to detail and they feel so incredibly light - as if they are my own natural lashes!! I love how natural they look right up to each refill - no tell-tale sparse gaps. I know I will be a very loyal customer for a long time 😀

read more
Liliana Molina
12:14 30 Aug 18
Lovely space, very friendly and informative. I was a bit nervous as I hadn't tried lash extensions before but Adriana explained everything and helped me choose the right ones. I've received heaps of

...

compliments. Very thorough and lovely job. Would totally recommend.

read more
Liza Brunell
09:54 30 Aug 18
Adriana is extremely warm and professional, I was quite nervous about getting my lashes done however, they look amazing and now I'm hooked. I would highly recommend her service.
Hayley Richards
11:08 14 May 18
Best service, very friendly and does an amazing job
Wendy Henriquez
07:38 11 May 18
Adriana, make me feel so welcoming everytime even when I'm having such a stressed day she easily takes you to a relaxed place while she works her magic on my beautiful amazing lashes. Great price,

...

never had any issues with the lashes. I always walk out feeling like a diva. Guys hit her up follow her on Instagram. You won't regret it.

read more
Tegan Noon-Treloar
00:17 11 May 18
It's always a pleasure to go see Adriana! She is so lovely, makes you feel so comfortable and always does a fantastic job on my lashes! 10/10 would recommend!
Jessica Cowie
21:27 10 May 18
Great service, great prices! Adriana is so warm and welcoming. She always does an incredible job with my lashes and tans!
Great service, results and price. Was a lovely experience !
Michele Thompson
07:26 26 Apr 18
Just moved from Vic to Qld and Lashes were the first thing I looked for. Found Adriana at Bayside Beauty. Great service, terrific lashes, very relaxing and she put me at ease right away. The end

...

result was awesome and have already booked my next appt!!! Can highly recommend 🙂

read more
Gabriela Alvarenga
23:49 04 Oct 17
LOVED my tan ! Adriana provides such a great service. She is super lovely and does a great job. The room in which she provides her services is super cute, smells lovely and she also sells great

...

cosmetic products. I always enjoy my appointments.

read more
Kylie Rose
08:46 04 Oct 17
Omgosh I love my lashes!!! I shall be telling everyone such an amazing job and friendly atmosphere felt so at home and at ease for my first ever lashes LOVE THEM
Julissa Weiss
12:48 03 Oct 17
Thank you so much. I love my lashes. My eyes look so bright and lashes so natural. No need for any eye make up any more to enhance my eyes.
Elena Alvarenga
12:44 01 Oct 17
Adriana does a wonderful job love end result!!! I highly recommended.
Chloe Mander
00:58 29 Sep 17
Amazing girl, amazing tan!!
Tara Cranston
10:44 17 Feb 17
Fantastic experience with Adriana! So welcoming and made the entire experience very comfortable. Love the end product and would highly recommend her services!
James Webb
00:04 10 Jan 17
Adriana does a fantastic job and her spray tan studio is beautiful. She is friendly and helpful. This is the best value for money spray tanning salon in Brisbane.
Next Reviews